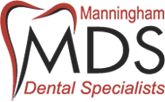 Dental Implants Melbourne
*Terms and conditions:
This offer only applies to suitable cases as determined by Manningham Dental Specialists following a thorough dental examination and necessary radiographs. (Dental examination and the radiographs are not included in the offer).
We will place four dental implants of our choice for half-price when you pay for a Full Jaw Implant-Retained Fixed Bridge (twelve teeth).
This offer does not include any additional surgery, such as teeth removal, bone augmentation etc. Any additionally required surgery will be discussed with you prior to the commencement of the treatment.
This offer only applies to cases not requiring admission to a hospital for general anaesthetic.
The bridge provided is an acrylic implant-supported bridge. Manningham Dental Specialists will repair or replace the bridge within two years of placement in the case of bridge fracture.
Manningham Dental Specialists aim to provide the bridge within three days post surgery, however if, due to unforeseen circumstances, this is not possible, Manningham Dental Specialists will offer an alternative way of teeth replacement.
Following completion of the active stage of the treatment, you will be required to attend Manningham Dental Specialists' surgery for regular evaluation and maintenance. This may include taking the radiographs and visits to our oral hygienist. The fees for these visits are not included in the initial cost of the treatment.
Manningham Dental Specialists cannot guarantee the results of the treatment. Results may vary and the expected outcomes and procedures will be discussed in detail before the treatment commences.
For any questions regarding the terms and conditions of this offer, please contact Manningham Dental Specialists.
Finance is subject to approval by the lending institution.
The first consultation is free of charge.
As the time available for free consultations is limited, we ask you to pay a fully refundable security deposit of $180 at the time of booking your appointment.
This deposit will be refunded when you attend to your appointment.
If you need to reschedule your free appointment, this can be done once only by notifying us no later than two business days prior the appointment.
In case of the appointment cancelation thedeposit is fully refunded if cancelled at least 2 business days before the appointment time.